Toyama-Kai Karate
The First Branch of Toyama-kai Karate in the United States.
A Few Thoughts on Martial Education Through Training Karate:
"As we wake or sleep, we grow strong, or we grow weak, and at last a crisis arises, to show us what we have become."
Toyama-Kai KARATE HISTORY IN Japan
Grand Master Kanken Toyama
The following are two versions of the life of Grand Master Kanken Toyama, whose karate teachings influenced so many instructors and students studying martial arts today. The first is directly from Mikio Tanaka, his highest-ranking successor, which is short and concise, while the second and more detailed version was compiled by Takeo Hayashi – 5th Dan, a student of Mr. Tanaka for over 35 years.
JU-DAN HANSHI MIKIO TANAKA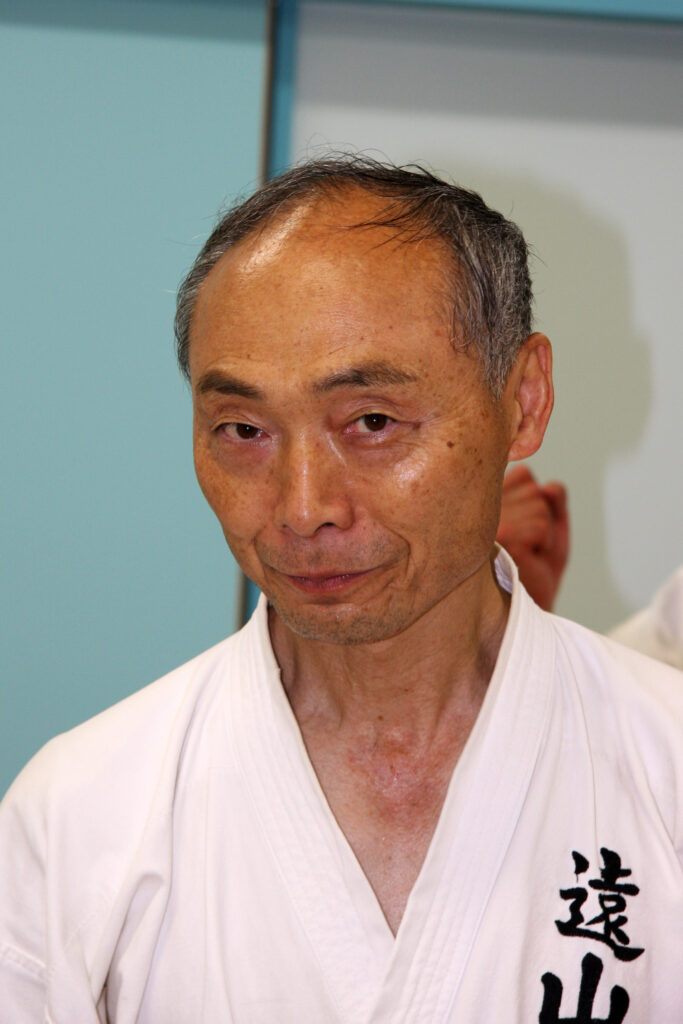 Judan Hanshi of Okinawa Seito Karate-Do
10th Degree Black Belt and Master Instructor of Traditional Okinawan Karate Do
Unofficial successor to Kanken Toyama; presented 10th Dan by Hiroshi Hatoyama, son of Kanken Toyama, for dedicating his life to sharing Toyama-ryu Karate and for cultivating men and women of strength and character.
THE FIRST BRANCH OF TOYAMA-KAI KARATE IN THE UNITED STATES
Toyama-kai Karate USA has been teaching this traditional style of karate in America exactly how it is and has been taught by the Japanese Karate Master Instructors. It is TRADITIONAL OKINAWA KARATE TOYAMA STYLE.
Classes are led by Bob Hollinger, and have been going strong since 1999, first in San Luis Obispo, CA, then since 2021 in different places throughout the Lehigh Valley. Hanshi Hollinger and his two daughters, Rina, and Misa, who have been training Toyama karate since they were 5, are the highest ranked, followed by Black Belts Alex & Aiko Price, Paulo Pereira, Brett Jenkins, and David Pisano.
This is a traditional but strong and powerful karate style with large, circular movements, and does not focus on full-contact sparring or MMA style fighting and sports style scoring. It stresses the defensive nature of Karate. As with many more traditional karate styles taught in Japan, it is not a sport but a martial art, and no scoring system is used or competitions held.
STUDENTS are invited to train only after an interview process with only some students being allowed to join the group.
Contact BOB HOLLINGER
Toyama Karate Classes
Monday & Thursday @ 6:30 PM
All Students $50/mo.
Karate Uniforms ~$30
Cetronia Fire Hall
18 S Scenic Street
Allentown, PA
(610) – 737 – 3185
budo@ptd.net